At the Therapy Hub we understand the business of life and your responsibilities can limit available time, so we offer Marathon Couples Therapy which comprises an immersive alternative to traditional couples therapy sessions.
Do you want a safe, non-judgemental environment to feel more strength, reconnection and hope within your relationship?
Perhaps you have limited available time during the week, but require immediate help to explore and address specific relationship issues?
Maybe you would like to work through the "nuts and bolts" of your relationship to begin to recalibrate your relationship?
Marathon Couples Therapy, using the Gottman Approach to Couples Therapy, is a dynamic, intensive alternative to traditional weekly or fortnightly couples counselling. Marathon Couples Therapy is an increasingly popular and highly effective short-term process to support couples who want relationship help immediately.  
At the Therapy Hub, Marathon Couples Therapy can support couples through a variety of challenges such as: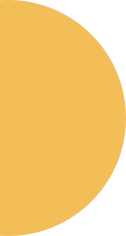 Long distance relationships
Problem solving and communication difficulties
Marathon Couples Therapy runs over two consecutive intensive, structured treatment days (weekend) of a 6 hours duration per day. Days will comprise 3-4 sessions of between 90-120 minutes.
You will receive a client resource pack and toolkit.
"Marathon sessions get so much momentum. Couples are so focussed on their relationship that they really move through interventions and process attachment injuries much quicker" – Julie Gottman
Who can Marathon Couples Therapy benefit?
Couples seeking immediate help to gain skills to manage conflict, explore past pain and actively engage in strengthening your relationship.
Couples who face time constraints and therefore are seeking an intense experience.
How much does it cost?
For the two day marathon the cost is $4000.
This includes a comprehensive assessment using the Gottman Relationship checkup and a customised treatment plan for you as a couple.
If you would like immediate help to move you more quickly and intensely into the areas of difficulty to be addressed get in touch now.