A place to connect, grow & discover
We offer counselling and psychological support for individuals, couples & families in Footscray. All our practitioners share inclusive and progressive values.
We understand life can be messy sometimes. We are passionate about improving the lives of our clients and do our best to create a safe space for you to get the help and support you need.
We have a diverse team with a wealth of experience.
It's important that you find the right practitioners for you, so check out our team to see who might be a good fit.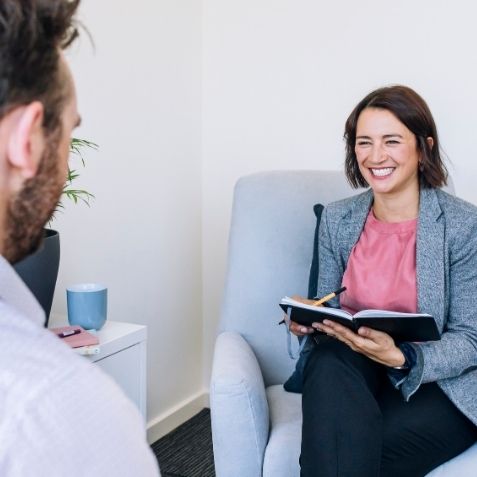 Sometimes we find ourselves tackling life alone and without the support we need to get unstuck or help us thrive. Through therapy, we will work together to clarify problems and identify possible solutions using evidence based practices. Together we can find a way to address the issues you face and get unstuck . At The Therapy Hub, our aim is to bring out the very best in you and to help you live the life you want and deserve .
We know how hard it can be to reach out for support. You've likely been thinking of seeking help for months, if not years. We're so glad you found us and have taken the courageous step of being here.
We will work with you to understand your difficulties and then give you practical, evidence-based strategies and skills to overcome them.
Some of the main areas we work with and ways we can help you include:
Trauma and Post-Traumatic Stress Disorder (PTSD)
Interpersonal skills, assertiveness, setting boundaries
Exploring gender & sexuality
Support with understanding ADHD
Couples therapy including marathon sessions
Mood disorders such as depression and anxiety
Family and relationship issues
Neurodiversity affirming practitioners 
Our approach to therapy is direct, yet genuine and supportive.
Think of us as your trusted confidant. Someone who is ready to listen, never judge – but to also be honest with you in order to bring forward positive change.
boundaries are essential for self-care, particularly during the holiday season. Your responsibility is to prioritise your wellbeing, not to please everyone else at the expense of your mental health.
read more
"*" indicates required fields